Carrie Underwood Wants To Win Entertainer Of The Year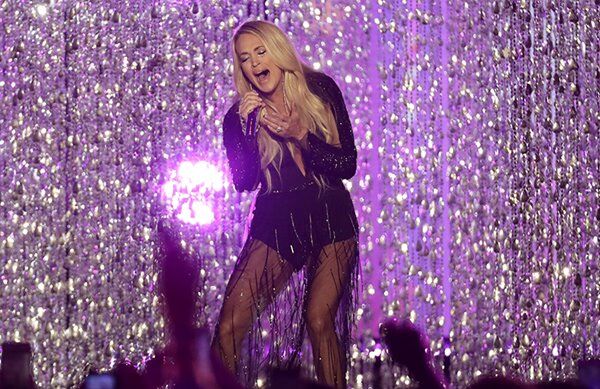 Carrie Underwood isn't ashamed to admit she really wants to win CMA Entertainer of the Year at next month's CMA Awards.

"I'd be lying if I said I didn't want it or it's an honor to be nominated," she tells Pollstar. "I'm competitive and committed to what we do. But you know that award is about so much more than me. It's about my team, all the people who work so hard with me…even the fans because it's their award, too."
She adds, "I could say, 'I'm just doing this for the fans,' because there's a lot of truth in that. And I'd rather be the person who doesn't win, but should. But I look at the things that go into it: performances, album, tour, vocals, the songs. I want to be the person who truly excels at all those things."
As for why she thinks it's harder for women to take home the honor she notes, "Well, I'm bad at campaigning. It feels icky to say, "Vote for ME!" I don't like to do stuff like that." She also shares, "other people might do it, and it feels right for them. I think this stuff has to work for who you are..."
ONE MORE THING!

Carrie also tells Pollstar why she doesn't do any choreography when she performs. "Any time I've tried, it's never felt right — and the vocals suffer," she says. "There are certain places you have to be for certain things, sure, but that just happens." She adds, "I definitely use my whole body, I have involuntary body spasms when I sing, which is funny because I don't realize it when I'm actually singing."
And…Carrie brought her "Cry Pretty 360" tour to Boston late last week, where she invited a fan on stage to rap with her. Chuck Choi posted a video where he explained how he learned English listening to hip-hop, and added, "It'd be an honor for me to stand on the stage with you." Carrie was so impressed that she invited Chuck on stage to rap "The Champion" with her, telling the crowd, "Chuck says his experience has taught him that nothing is impossible, and you can overcome any struggle with a positive attitude." Check it out to the right.
Source: Pollstar