Carrie Underwood Headlining Inaugural Jersey Shore Country Festival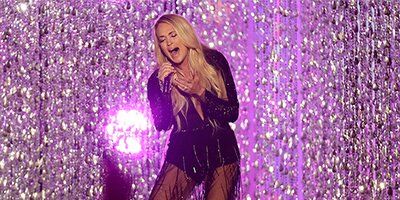 Carrie Underwood is headlining a brand new festival on the Jersey Shore. The singer is the first act confirmed for the inaugural Barefoot Country Music Fest, set for June 19th to 21st in Wildwood, New Jersey.
The festival is expected to feature at least 39 acts, although so far Carrie is the only who's been announced. Early bird tickets go on sale Friday. Click here for more info.
Source: Barefoot Country Music Festival