Brothers Osbourne Plot Summer Tour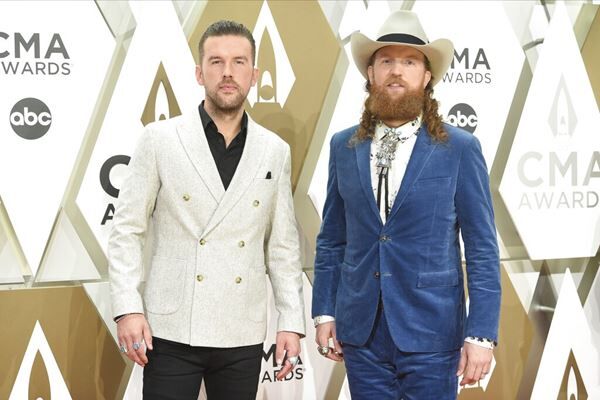 With restrictions lifting around the country, Brothers Osborne has announced they'll be touring in a big way this summer, with 50 different markets on the schedule. The "We're Not For Everyone Tour" will kick off July 29 in Philadelphia, Pennsylvania.
This Sunday at the ACM Awards, they're nominated for Album of the Year for Skeletons, and they're up for Vocal Duo of the Year as well, an award they won in 2016 and 2017. They'll be performing their new single "I'm Not For Everyone" and "Deadman's Curve" on the show.
One More Thing – The duo is releasing a new track today called "Younger Me." T.J. Osborne says he wrote the new song after the support he received earlier this year he first shared his story of being gay in an interview with TIME Magazine.
Check out the first dates of the new tour, and click here to see the full list of dates.
July 29 – Philadelphia, PA
July 30 – Boston, MA
July 31 – Westbrook, ME
August 1 – Providence, RI
August 3 – Lewiston, NY
August 4 – Toledo, OH
August 5 – Maryland Heights, MO
August 7 – South Bend, IN
August 8 – Oro-Medonte, ON
August 11 – West Allis, WI
Source: CMT
View this post on Instagram