Brothers Osborne To Be Honored With ASCAP Vanguard Award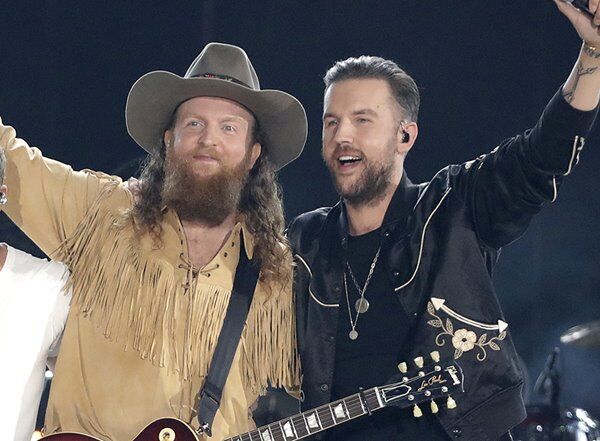 Brothers Osborne will be honored next month with the ASCAP Vanguard Award at the 57th annual ASCAP Country Music Awards. The award recognizes "ASCAP members whose innovative work is helping to shape the future of music."
"John and TJ Osborne successfully honor the past and the future with their passionate country rock sound," ASCAP Chairman of the Board and President Paul Williams shares. "Together with John's masterful guitar picking and TJ's pitch-perfect baritone, they offer a fresh take on the modern country duo. We are thrilled to honor them with the ASCAP Vanguard Award."
"Huge honor, @ascap," the duo shared on Instagram. "You've been there since literally before day one. Thanks for having us be a part of your family. Love y'all."
The ASCAP Country Music Awards will take place November 11th in Nashville. Previous Vangaurd Award winners include Chris Stapleton, Kelsea Ballerini, St. Vincent, Third Day, Band of Horses, Sara Bareilles and more.