Brett Eldredge & More Help America Celebrate The Fourth Of July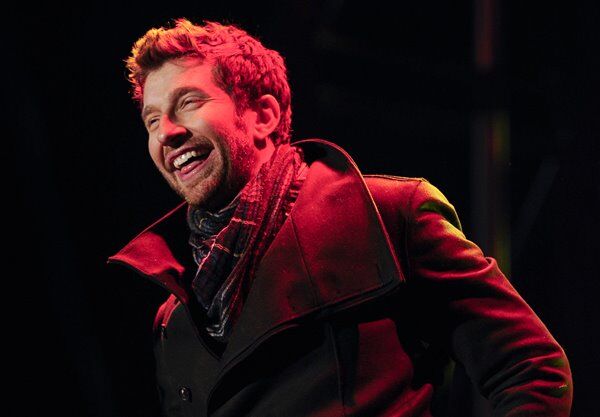 Brett Eldredge helped folks in Nashville celebrate the Fourth of July, headlining Nashville's Let "Freedom Sing! Music City" concert on Lower Broadway.
Almost 350,000 fans turned out to see Brett, who treated them to an hour-long set of hits, including "Something I'm Good At," "Drunk On Your Love," "Love Someone," "I Wanna Be That Song" and even "America The Beautiful."
"I used to run up and down Broadway in nashville hoping one person would wanna hear my songs," he shared on Instagram, "tonight, almost 350,000 people sang along under the neon lights in music city... I love you nashville, I love America." Check out "America The Beautiful" to the right.
But Brett isn't the only one who helped America celebrate the holiday.

Luke Bryan, Maren Morris

and

Brad Paisley

were among the artists who performed on "Macy's 4th of July Fireworks Spectacular" on NBC. Luke performed his two hits, "Knockin' Boots" and "Sunrise, Sunburn, Repeat" from New York City's Brooklyn Bridge, while Brad performed "American Saturday Night," and his new single "My Miracle," while Maren got the crowd excited with "The Middle" and "The Bones."