Brandi Carlile To Help Up And Coming Artists By Opening For Them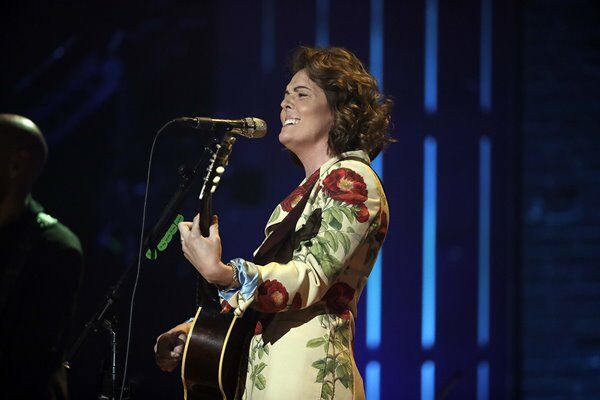 Martina McBride was mad at Spotify because they didn't recommend any female artists for her Country playlist, and Brandi Carlile has now commented on the controversy, noting it's part of an even bigger problem.
"I think that the problem is systemic," she tells Nashville's News Channel 5. "I think it has to do with whether or not women are even getting signed, getting played on the radio, getting recognized, and whether or not their albums are actually being put into a platform where they can sell."
And Brandi plans on doing whatever she can to bring attention to other female artists out there, possibly even opening for some of them. She says it's something she was inspired to do after seeing the rock band Pearl Jam open for for Cheap Trick just "because they loved them."
"Of course Pearl Jam could sell out stadiums, but they didn't see a musical hierarchy, they didn't see competition as a healthy way to fuel art and creativity," she said. "I don't see it as a healthy way to fuel art and creativity either." She adds, "I think it's important to erase the idea of rank within women and music right now, because it's such an important time for all of our voices."
ONE MORE THING!

Brandi

headlined

New York's Madison Square Garden this weekend and the enormity of it was certainly not lost on Brandi. "It is impossible for me to describe what this feels like right now," she told the crowd. "There is not a nerdy little outcast with a guitar in the world that doesn't dream of what I'm seeing right now." The night featured a guest appearance by opener

Mavis Staples,

and a

Highwomen

mini-set, minus

Maren Morris.
Source: Nashville's News Channel 5