Blake Shelton Had Some Advice For "People's" New Sexiest Man Alive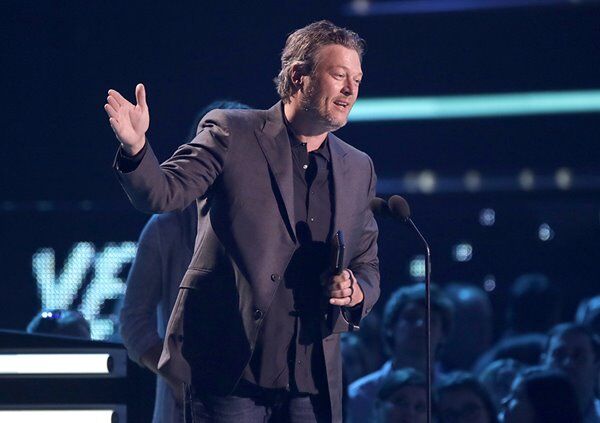 John Legend has been named "People's" Sexiest Man Alive, an honor his fellow "Voice" coach Blake Shelton earned back in 2017. So, did Blake have any advice for John as he accepts his accolade?
"I told him afterwards, I said, 'Hey man, listen. After this announcement comes out, wait about two weeks before you look at social media," he told "Entertainment Tonight" backstage at the CMA Awards, "Because everybody that ever hated you is gonna have something to say about it.'"
Blake also shared his thoughts on next season's "The Voice" coach Nick Jonas, and it seems he's already holding a grudge. "He's going down. He replaced my girlfriend and that's unacceptable and we gotta settle this," Blake said. "We're going to settle this on the stage, coach to coach. He's going down."
Source: Entertainment Tonight