Ashley McBryde Details Her Horseback Riding Accident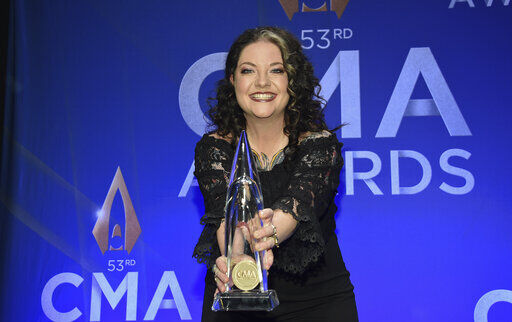 As we previously told you, Ashley McBryde was forced to cancel some shows after injuring herself in a horseback riding accident. Well, now she's sharing some more details about what happened.
In a note posted to her Instagram Story, Ashley says that before her show Wednesday she and a few others went to a ranch in Montana to ride horses, noting that growing up she's ridden a "fair amount," but she doesn't consider herself an "experienced horsemen."
She says after a pretty rigorous trip, that included crossing a suspended bridge and a river, during the last leg, the horse she was on, Jenny, got spooked, and Ashley lost her balance, and with the horse "moving faster than [she] could stay on" she ended up "going over" and landing on her head.
She was taken to the ER where she needed "staples to close my scalp," and also suffered a "pretty harsh concussion."
Ashley insists she "wouldn't postpone a show for bumps and bruises." She's currently "not able to walk without assistance," noting that as soon as she's "able to walk across a stage again, that is exactly where you'll find me."
Source: CMT