Aaron Lewis & The Stateliners
8:00 PM on Sunday, January 19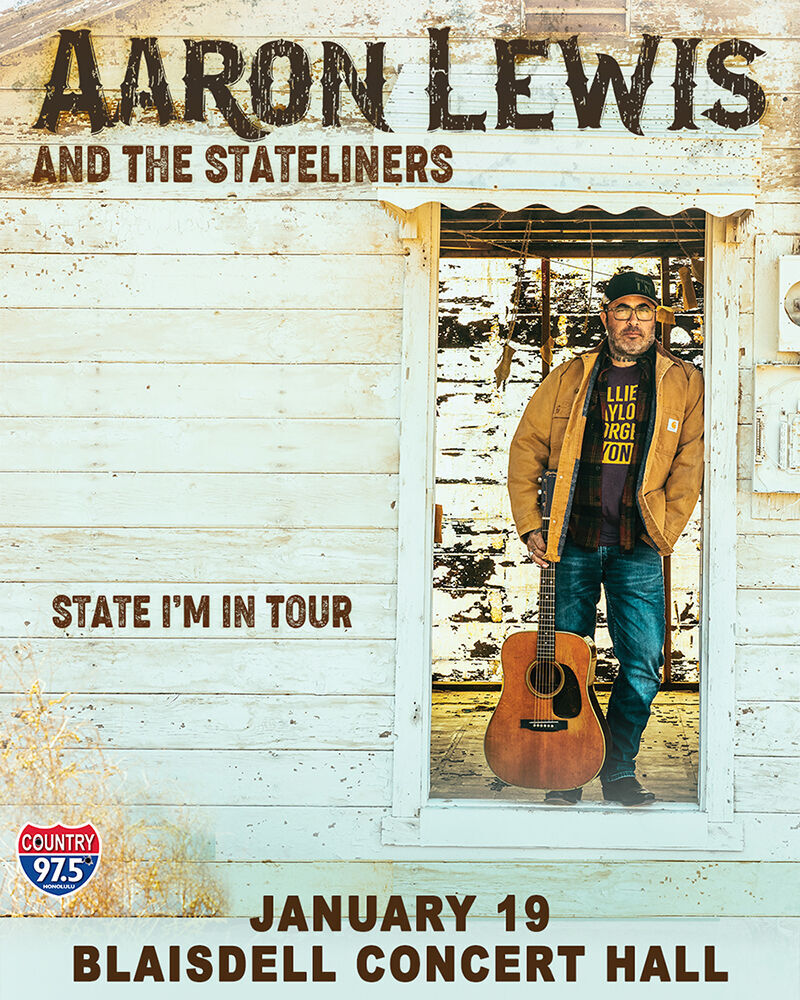 Listeners can save up to 25% off tickets using the code LEWIS at the ticket link. Discount available while supplies last.
Aaron Lewis to Perform at the Blaisdell Concert Hall on January 19, 2020
Country 97.5 presents country artist, Aaron Lewis, to perform on Sunday, January 19, 2020 at the Blaisdell Concert Hall located at 777 Ward Ave., Honolulu, HI 96814. This show is all ages and begins at 8:00 PM with doors opening at 7:00 PM.
Tickets are $69.50, $54.50, and $39.50. Tickets go on sale Friday, September 13 at 10 AM and are available at Ticketmaster.com, by phone at 808-768-5252, or in person at the Blaisdell Center Box Office.
Throughout his more than two-decade career, whether topping the charts as frontman of hard Rock heroes Staind, or his second act as a No. 1 artist on the Country charts as a solo artist, Aaron Lewis has always been painfully honest in his music.
"That's all I've ever done. My songs have always been me wearing my heart on my sleeve, and my emotions on my sleeve, and my misfortunes on my sleeve, my sins on my sleeve," Lewis says. "I don't feel like it would be genuine nor worthy of this crazy ride I've been on if it wasn't."
He is 100 percent open, as he has to be, about his stunning new collection, STATE I'M IN (The Valory Music Co).
Location:
Blaisdell Concert Hall
777 Ward Ave
Honolulu, HI 96814
Google Map