Taylor Swift Scolded Apple Music for Not Paying Artists, and Apple Caved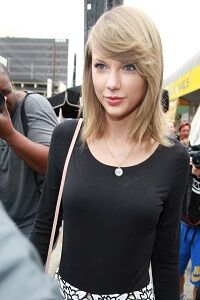 In the note titled "To Apple, Love Taylor," the pop star took issue with the company's decision not to compensate artists during Apple's free three-month trial period for users. Taylor says she finds it "shocking, disappointing and completely unlike this historically progressive and generous company," that they refuse to pay artists for that time. And don't think she's starting this protest just to line her pockets with more dough.
"This is about the new artist or band that has just released their first single and will not be paid for its success," she wrote. "This is about the young songwriter who just got his or her first cut and thought that the royalties from that would get them out of debt. This is about the producer who works tirelessly to innovate and create, just like the innovators and creators at Apple are pioneering in their field…but will not get paid for a quarter of a year's worth of plays on his or her songs."
Taylor adds that Apple's goal of paid streaming is "beautiful progress," and that she would change her mind about her music if they change their tune about the trial period. She ended her note by saying, "We don't ask you for free iPhones. Please don't ask us to provide you with our music for no compensation."
Do you think Taylor is overacting? Share your thoughts on our facebook page.