Alan Jackson new song is called "Jim and Jack and Hank"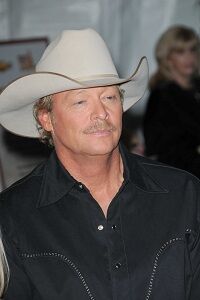 Alan Jackson has released his first single since last year's "A Million Ways to Die," drumming up buzz for his new album, Angels and Alcohol, one month ahead of its release. Written by the "Chattahoochee" crooner himself, "Jim and Jack and Hank" is rooted in the two-stepping spirit of early-Nineties country, doubling as a sign that Angels and Alcohol — which arrives after a pair of albums exploring gospel and bluegrass music — marks a return to Jackson's country beginnings.
Take a listen and let us know what you think!