Lex Brodie's Above & Beyond Award
Awarded to individuals who have made a substantial sacrifice for the good of others or provided a meritorious contribution to our local community.
One winner will be chosen and honored each week. The honored recipient will receive a beautiful bronze trophy, the nomination letter will be featured in the Star Advertiser.
---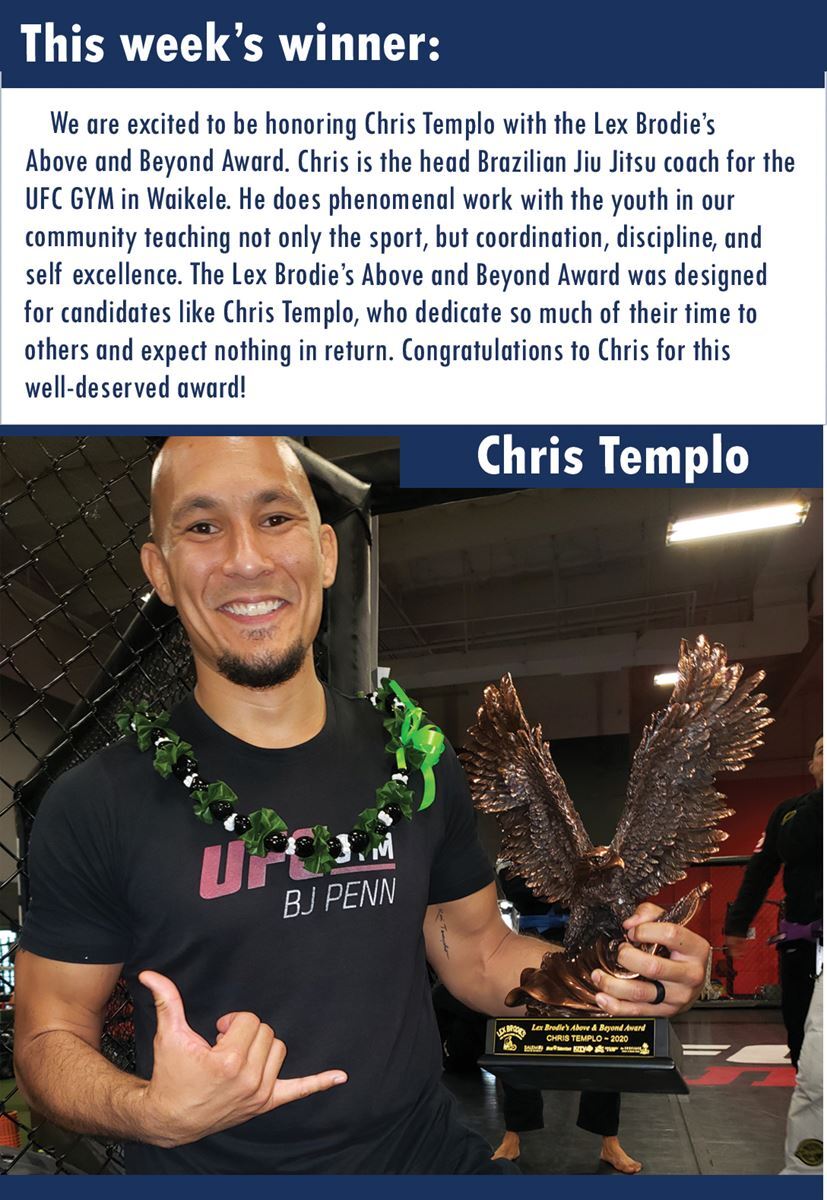 Submit your nomination today!